Ok I've been away because Pale Moon hates this site for some reason (it won't let me log in) and I use it for almost everything. SO I've been away for awhile.
So as a yes, I'm still here.
Here is my entire cache of sculpties. Its about 2500 of mostly everything you can imagine. Tools, utensils, animals, appliances, stuff I've ganked from others either via gl intercept or copybot. Hell I think it actually includes stuff I got from KingGoon too. Nevertheless, I want to share this because it will save time if you want to make something. Its organized into folders.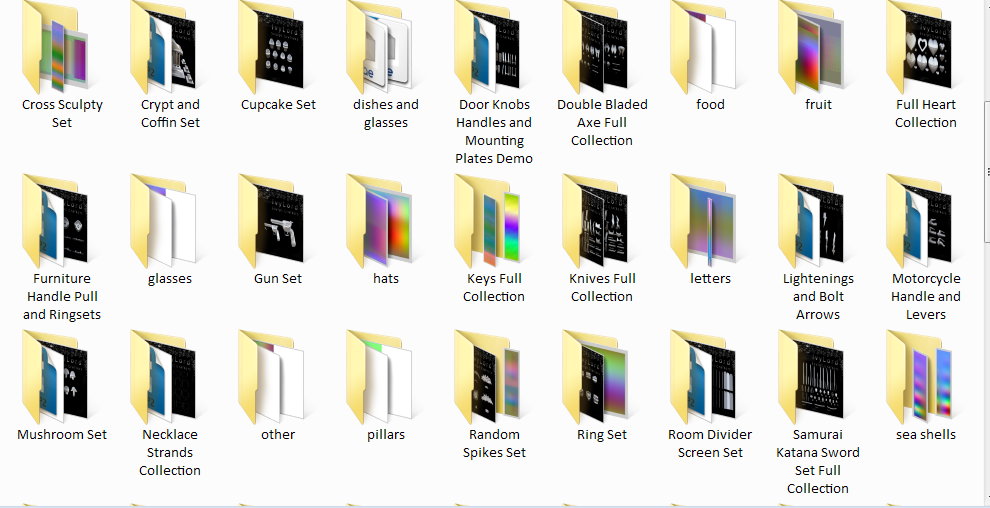 So here you go:
2500 sculpties
Enjoy!